East Meets West Real Estate Connect
Date: Wednesday, September 26, 2018
Time: 9-5 PM
Venue: The New Yorker, 481 8th Avenue, New York, NY 10001
East Meets West is an all-day conference that includes a welcome breakfast, keynote luncheon, speaker sessions, and a closing reception. Sessions will cover a broad spectrum of timely topics in both the residential and commercial sectors of the real estate world.
We are anticipating a bigger turnout than ever – higher attendance, more speakers, more booths, and more sponsors – as real estate professionals all over the country have heard about our successful annual conference and want to be part of the action.
As in the past, participants at the conference will include CEO's of Real Estate Firms, Luxury Real Estate Brokers and Associates, Commercial Brokers, Developers, Attorneys, Lenders, Accounting Firms, Architects and Design Professionals, Interior Designers, Economists, Media, and many others.
Don't miss this year's East Meets West when Real Estate Gets Real!
Limited Tickets Available!
Breakfast
Introduction by Dorian Lam (Cornerstone Land Abstract)

AREAA Education Foundation: Allen Okomoto

AREAA Global: Michelle Van Ruyven

Breakfast Commericial Keynote: John Catsimatidis (Red Apple Group)

Breakfast Residential Keynote: Bess Freedman and Jonathan Miller (Miller Samuel Inc.)
Breakout Session #1:
Residential: Business Expansion - What investments to your business actually work (Zillow, coaching, branding, etc.)?
Moderator:
Jarrod Guy Randolph (Compass)

Speakers:
Tyler Whitman (Triplemint)
Russ Putterman (KW)
Tony Oakley (Compass)
Carol Bloom (Bloomstone Group)

Commercial: State of the Market
Moderator:
Faisal Ashraf (Lotus Equity)

Speakers:
Ari Shalam (RWN)
Richard Siu (F&T Group)
Patrick Li (TH Real Estate)
Jessica Millett (Duval & Stachenfeld)
Breakout Session #2:
Residential: Foreign Financing (New Policies and International Investors)
Moderator:
Joanne Chiu (Marks Paneth)

Speakers:
Charles Ruffin (Emigrant)
Henry Shih (Citi)
Yihou Han (Sterling Bank & Trust)
Richard Barenblatt (GaurdHill Financial)

Commercial: Developers Panel
Moderator:
Jodi Xu-Klein (South China Morning Post)

Speakers:
Daren Hornig (Hornig Capital)
Eric Brody (Wonderworks)
George Xu (Century Development)
Ronald Chua (China Overseas America, Inc.)
Michael Santora (Strat Development)
Lunch
Blockchain Discussion: Dorian Lam (Cornerstone Land Abstract) & Debbie Hoffman (Symmetry Blockchain Advisors)

Delaware State Trust Discussion: William Lapiana (Paxton Financial) & Ran Fuchs (Cantor Fitzgerald)

Fire Chat Talk with Lunch Keynote Commercial Speaker: Julie Kang & Adam Spies (Cushman & Wakefield)

Fire Chat Talk with Lunch Keynote Residential Speaker: Ace Watanasuparp & Susan Daimler (Streeteasy)
Breakout Session #3:
Residential: Tech Tools You Should Know
Moderator:
Eric Barron (Triplemint)

Speakers:
David Friedman (Wealthx)
Alyssa Soto-Brody (Compass)
Parish Pradhan (RealAgentz)
Noah Rosenblatt (Urbandigs)

Commercial: Capital Markets
Moderator:
Kwon Lee (Mayer Brown)

Speakers:
George Bernakis (Industrial Bank of China)
Leon Wang
Jason Yuen (Greystone)
Jerry Tang (CMBS Securitization)
Andy Zhong (Eastrich Holdings)
Breakout Session #4:
Residential: Condo New Developments - What Developers Want
Moderator:
GieFaan Kim (Triplemint)

Speakers:
Sam Suzuki (Suzuki Capital)
Anna Zarro (AnnaZarro)
Leonard Steinberg (Compass)
Anthony Antolino (Delos)

Commercial: Development Case Studies
Moderator:
Brian Hsu (Goldstein Hall)

Speakers:
Margaret Lee (Youngwoo & Associates)
Ray Gu (Anbang International)
David Amirian (Amirian Group)
Johnny Din (Cycamore Living)
John Catsimatidis is the Chairman and CEO of the Red Apple Group, which has holdings in oil refining, retail petroleum products, convenience stores, real estate, aviation, and supermarkets, with investments in both medical and industrial technology. John also hosts a #1 rated radio program. John's Red Apple Real Estate has substantial investments in New York and New Jersey, with three housing and commercial development projects underway in Brooklyn and New York City, and a major development planned on the shore of Coney Island. Mr. Catsimatidis' companies post annual sales of approximately $5 billion, with over 8,000 employees.
Susan Daimler is the general manager of StreetEasy overseeing all strategy, marketing, sales and customer operations for the company. Susan joined StreetEasy as a part of the company's acquisition by Zillow in August 2013. She joined Zillow in October 2012 after Zillow acquired Buyfolio, a co-shopping platform for real estate agents and their homebuyers, which she co-founded in 2009. Prior to Buyfolio, Susan co-founded the award-winning travel website SeatGuru, which was sold to Expedia in 2007. She has a bachelor's in English from Johns Hopkins University and currently sits on their Board of Trustees.
Jonathan Miller is President and CEO of Miller Samuel Inc., a real estate appraisal and consulting firm he co-founded in 1986. He is also co-founder of Miller Cicero, LLC, a commercial real estate valuation firm. He is an Appraiser "A" Member of the Real Estate Board of New York and the current President of RAC, a national organization of appraisers. Mr. Miller is the author of a series of market reports for Douglas Elliman Real Estate, which are relied on by the media, financial institutions and government agencies including the Federal Reserve and IRS.
Adam Spies, Chairman, is a leader in our New York-based Capital Markets services group, and works closely with our global Capital Markets team to build out our broader platform in major markets. He has a unique knowledge and track record in advising top institutional global investors with a specialization in high-value assets. Prior to joining Cushman & Wakefield in 2016, he held the position of Senior Managing Director at Eastdil Secured, where he worked with Doug Harmon, Kevin Donner, Adam Doneger, and Joshua King. All of these team members have moved to our firm, bringing more than 50 years of high-profile real estate experience involving more than 500 major transactions covering all major asset types, with a combined transaction value of more than $200 billion. In 2014 alone, they were involved with nine of the 10 largest deals done in New York. Adam started his career as an accountant at Deloitte Touche. He joined Eastdil Secured in 1999.
Faisal Ashraf is the Founder and Chief Executive of Lotus Capital Partners, LLC. From 2013 to 2016, Mr. Ashraf served as Managing Director and the Head of Capital Markets & Large Loan Lending at CCRE, the largest non-bank CMBS lender in the United States at the time. During his tenure at CCRE, he successfully originated & risk managed over $4 billion in mortgage and mezzanine capital. Prior to joining CCRE, Mr. Ashraf served as a senior member on the US real estate finance team for Crédit Suisse where he structured and closed over $35 billion in debt and equity related products. Mr. Ashraf's focus at Crédit Suisse was on LBO's, large loans, development debt, and mezzanine financing. He also served as the Deputy Head of the Real Estate Finance in Europe where his group financed over $5 billion of mortgage and mezzanine capital across eight countries. Mr. Ashraf started his career at Moody's Investors Service where he underwrote over $15 billion in US commercial real estate loans. He holds a B.A. from Hofstra University.
Eric is the true definition of a serial entrepreneur. He's owned and operated mortgage companies, trained thousands of real estate professionals, consulted for some of Manhattan's biggest real estate firms, delivered professional development seminars to dozens of universities across the US focused on Leadership, Networking, and Personal Branding, and was most recently responsible for expanding North America's largest real estate firm throughout Manhattan. He's currently part of the Executive Leadership team at Triplemint, named to Inc. Magazine's 2017 list of fasting growing companies, coming in at #325 out of 5000.
Joanne C. Chiu, CPA, is a Director of China Desk at Marks Paneth LLP. She has more than 20 years of accounting experience including more than 15 years in public accounting. She has provides a broad range of tax planning and consulting services for closely held businesses and individuals, including international clients. Her areas of specialty include real estate (both commercial and residential), estates and trusts, and high-net-worth individuals. She has served a broad range of international clients who invest in the real estate markets. Ms. Chiu is a founding member of the Marks Paneth China Desk, a cross-disciplinary team of professionals who assist Chinese businesses and individuals looking to work, invest, raise capital or do business in the United States. She is a native speaker of both Mandarin Chinese and Taiwanese. As a result of her success working with Asian clients, in July 2015, Ms. Chiu transitioned into a full-time business development role. Focusing on the China Desk, she works primarily with international clients to understand their accounting needs, liaising to match client requirements with Marks Paneth resources and expertise. Much of her practice involves EB-5, real estate, estates and trusts, e-Commerce, international tax, private equity and merger and acquisitions. She also provides critical networking services, linking clients to other professional service providers including bankers, lawyers and real estate professionals. Besides networking services, Joanne helps her clients grow their businesses.
Brian Hsu concentrates his practice in affordable housing development, banking, cooperative and condominium law, and real estate finance. Brian represents for-profit and not-for-profit developers in a wide range of complex real estate transactions involving public and private financing of multifamily housing projects. He advises owners and developers of real estate in the acquisition, construction, financing, disposition, leasing and management of multi-family housing developments, mixed-use commercial projects and residential property. He also has special expertise with transactions involving the use of tax exempt bond and federal low-income housing tax credits, HOME, HUD, and local New York State and New York City programs. Brian also acts as counsel to national financial institutions and governmental agencies in a wide array of sophisticated commercial real estate transactions including loan facilities, secured and unsecured debt, construction and permanent loans. Brian advises cooperative (market rate and limited equity) and condominium boards on all matters relating to their management and operation.
GieFaan Kim started his career at Prudential Douglas Elliman with the Bracha Group where he worked as the Managing Director of the team and, as a Founding Member, aided the launch of the Keller Williams Manhattan Market Center in 2011. Some notable projects GieFaan has worked on include Loft14 and Number5Condos. At Triplemint, GieFaan is co-founder of the Ampersand Team, specializing in investment sales and new development, and working closely with investors, developers, home-sellers, and home-buyers alike. A group of seasoned professionals with an uncanny knowledge of the market, the team focuses on providing exceptional service with a vested interest for their clients.
Kwon Lee is a partner in the Real Estate practice of Mayer Brown's New York office and co-head of the US Asia Real Estate practice. He has over 20 years of experience advising on a wide range of cross-border real estate transactions. He has advised pension funds, asset management companies, securities companies, construction companies, financial institutions and conglomerates seeking investment into large scale overseas development projects, construction loan, senior loan, sale and acquisition of various asset types (including commercial buildings, logistics, retail, hotel, multi-family residences), acquisition of mezzanine and B Notes. Kwon was an investment advisor to both local and central government authorities in Korea and sat as an investment review board member to several pension funds in Korea. In addition to working with Korean clients, he also has close working relationships with major investors and funds in Australia, China, France, Germany, Japan, Middle Eastern countries, Netherlands, Singapore, and the United States. He is widely recognized within global real estate industry as a "deal-maker" and is often invited to act as chairperson, moderator and speaker to real estate forums in Hong Kong, Singapore, Korea and France. He was described as "one of the most impressive real estate lawyers in Korea and a top player in the real estate market," especially with regards to cross-border transactions, by leading legal directory Chambers & Partners. Kwon is listed as an "Eminent Practitioner" for Real Estate in South Korea by Chambers Asia Pacific (2014).
Jarrod's business philosophy consists of four points: think creatively, challenge the norm, diversify your network, and manage efficiently. This has led him to excel in what he calls the parallel industries of real estate, finance, and product development. With 17 years experience working with top developers, investors, and selling over $2 billion in real estate to date, Jarrod has mastered the problem, solution, and execution road map to success. Jarrod has developed major condominium projects in NYC, consulted for family offices and private investors on their real estate portfolio's, advised brands on their retail rollouts and marketing strategy, and structured debt and equity for property owners. Jarrod has received numerous accolades including Forbes 30 Under 30 nomination in 2012 and The Real Deal Under 35 Rising Stars in 2014. He is a graduate of New York University, co-chair of NYRS [New York Residential Specialist] and involved with AREAA [Asian Real Estate Associate of America]. As an industry leader Jarrod is highly sought after for his market insight and investment advisement.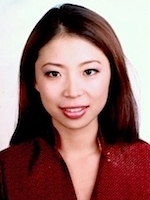 Jodi Xu Klein is an award-winning business and finance journalist with 20 years of experience. She was part of the Time Magazine team that won the Henry R. Luce Award for breaking the China SARS epidemic story. Jodi has been a New York-based reporter for the past ten years working at The Wall Street Journal and Bloomberg News covering Wall Street. She is currently the lead U.S.-based business journalist with the South China Morning Post, a Hong Kong-based news organization with over 100 years of history. Her coverage focuses on outbound Chinese investment in the US and investing trends amidst the fast-changing US-China relationship. Recent stories include analyses of how Chinese conglomerates such as Anbang and HNA that have been binging on acquiring US real estate in recent years. Her latest project focuses on how investing landscape is changing because of the fast-moving bilateral relations between the two countries, the escalating trade wars and tightening regulations.
David Amirian is the Founder of The Amirian Group, one of New York City's premier residential and commercial developers. The firm is committed to every project, ensuring attention to design and construction, while maximizing returns and profitability on their investors. The Amirian Group focuses on projects that are unique in design and location.
Richard Barenblatt is a seasoned residential mortgage specialist at Guardhill Financial. With over 18 years' experience handling all types of mortgage situations, his approach has been so effective that banks who don't have a solution refer their clients. Originally from Cape Town, South Africa Richard's diverse background and work experience in London and Hong Kong, brings a unique skill set to solving problems for his clients. His expertise is solving various types of mortgage scenarios such as helping those in transition - empty nesters (kids off to college), first time home buyers, divorcees.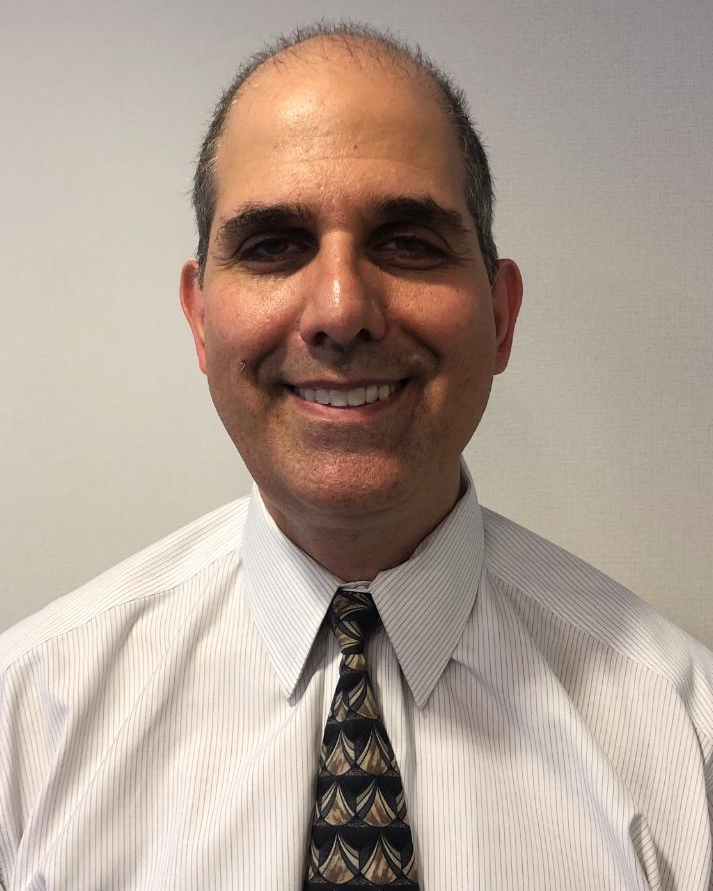 George Benakis is a Director and Relationship Manager for Commercial Real Estate Finance Team at Industrial and Commercial Bank of China, New York Branch ("ICBC"). George originated and structured $900 million in new balance sheet CRE loans. Property Sectors include multi-family predevelopment, hotel, office and mixed use properties. Previously George was a United State government employee, serving financial regulatory roles at the Office of Comptroller of the Currency (OCC) and the Federal Deposit Insurance Corporation (FDIC). George was a Senior Vice President at GE Capital performing commercial real estate syndications and placements for the North American debt platform. Prior to that George managed the syndications function at PB Capital, a subsidiary of Deutsche Post Bank.
Alyssa Soto Brody brings an impressive range of capabilities and expertise to her role as a Licensed Real Estate Salesperson, making her both the trusted partner and secret weapon that buyers, sellers and investors want in their corner. In her native Miami, Alyssa was a successful private investor before heading to New York to pursue her law degree. Her work as a real estate attorney makes her a coveted asset at the closing table, while her experience as a development marketing executive aids her impressive ability to develop creative selling strategies. With a proven mastery of new construction and pre-development planning, and a well-honed ability to leverage market data, it's no surprise she's set multiple sales records during her career. Aside from her notable skill, Alyssa is a personable ally who excels at putting clients at ease. Intelligent, nimble and eminently trustworthy, she thrives on connecting with people and making their real estate dreams a reality.
As Chief Operating Officer/Partner of Wonder Works Construction Corporation, Eric Brody leads the operations of one of the New York area's most highly respected construction management, general contracting, and real estate development firms. In addition to day-to-day operations, he is in charge of multiple projects execution, business development with partner Joseph Klaynberg and heads up the firm's development division. Mr. Brody's tenure at Wonder Works began in 2012 as Director of Construction. In 2015 he was named partner and took his current position. As a developer, Wonder Works has a long history of innovation and versatility. On Mr. Brody's watch, the firm completed Spectra at Constitution Plaza, a much anticipated 190-unit luxury rental in Hartford, CT and 316 East 3rd Street on the Lower East Side, 540 West in Hell's Kitchen, 357 West 17th Street ni West Chelsea and more on the way.
Mr. Ronald Chua is a Director at China Overseas America. Ronald is based in New York City. He is the head of the Investments Department and he is responsible for the firm's acquisition efforts throughout the United States. Prior to joining China Overseas, he held similar roles with Credit Suisse, DLJ Real Estate Capital Partners and The Carlyle Group. Throughout the course of his career, he has completed $2 billion in real estate transactions. Ronald received a Masters in Real Estate from Cornell University.
Co-President Bess Freedman is a strong leader, motivator and educator. Formerly a Senior Managing Director of the Corcoran Group's East Side headquarters, Bess brings to her real estate career at Brown Harris Stevens a high level of professionalism, interpersonal skills and negotiating savvy that are respected by agents and peers alike. Bess was appointed in 2013 by Brown Harris Stevens President Hall F. Willkie to foster business development for both the agents and the firm. She enjoys being a resource for brokers and staff and finding creative solutions to every situation, particularly new ways to pitch and market listings and to coach agents through difficult negotiations. She encourages a cohesive working environment that invites mutual inspiration and sharing.
David Friedman is a pioneer and serial entrepreneur in the wealth data and intelligence arena. Mr. Friedman is a noted author and speaker on UHNW trends, business development practices and his opinions on a broad range of topics involving the ultra-wealthy have been featured in such publications as the Wall Street Journal, New York Times, The Guardian, Investment News, Financial Times and The Telegraph. He has been a frequent television commentator on the ultra-wealthy for the BBC, FOX, WSJ and Bloomberg. Most recently, Mr. Friedman was Co-Founder and President of Wealth-X, the world's first and leading global wealth intelligence platforms. Wealth-X's 270 employees are responsible for manually curating open source data and distilling it into 10-15 page dossiers on UHNW individuals across 160 countries. Mr. Friedman and his co-founder Mykolas Rambus successfully transacted a majority share sale of Wealth-X to Insight Venture Partners, an $8B private equity fund based in New York City who currently owns and operates Wealth-X.
Ray Gu is a M&A Project Manager, with strong sense of integrity and business ethics, managed a portfolio of hotel including Waldorf Astoria NY, commercial properties/leases post-acquisition. Managed a variety of multi-billion M&A projects, including hotel, commercial building, insurance company, and REIT. Responsibilities include: analyzing all financial, legal, tax, PR, regulatory impacts, managing cross-functional consultants thru different phases: pre-bidding, due diligence, negotiation, bidding, and closingHighly dedicated and accomplished project director with an exceptional work ethic. Adept at explaining complex financial management concepts and practices to a wide variety of audiences. Strong multitasker with high ability to manage multiple projects across a variety of businesses.
Yihou Han, Vice President, Managing Director of the Residential Lending Department Sterling Bank & Trust and SBT Advantage Bank, has almost 10 years experience and excellent achievement in the banking business. She helped to create the Advantage Loan Program in 2011, and has mentored over 30 loan officers from coast to coast. Her individual loan production is over $200 million in 2017. She received 2018 A-list award individual production volume and transaction units. Yihou grew up in China, moved to San Francisco in 2003, and joined Sterling Bank & Trust in 2009. She is also bilingual in English and Chinese, including Mandarin and Cantonese.
Debbie Hoffman is Founder & CEO of Symmetry Blockchain Advisors, Inc. where she works with clients in their endeavors related to education, strategy and development of blockchain solutions. With her experience in financial services, law and technology innovation, Debbie brings a unique perspective in working with Symmetry's clients. Debbie was previously the Chief Legal Officer at a financial services company where, in addition to overseeing all legal and compliance matters, she was an integral part of the executive team in the strategy and implementation of client solutions. She spent a decade of her career as a real estate finance attorney at the law firm of Thacher Proffitt & Wood in New York. Debbie has also been a professor at the Florida A&M University College of Law and the University of Central Florida. In 2018 Debbie was named as a NAWRB Roaring Thirty Winner and named as "The Visonary."
Daren is the Managing Partner of HCP and has over 20 years of real estate experience and a diverse background as a real estate broker, telecommunications entrepreneur and as a real estate investor & developer. Prior to HCP, he was the Senior Vice President and Principal of Metropolitan Realty Associates where he was responsible for acquisitions and development projects. Prior to MRA, Mr. Hornig managed all investment and development activities in the Northeastern United States for SAXA and directed all acquisitions, developments, sales & marketing initiatives. He was also previously the President and CEO of The Quest Group, a New York based real estate services firm. Mr. Hornig is a 1989 graduate of the University of Maryland, College Park with a Bachelors degree in Business Marketing.
Helen Hwang is Senior Executive Managing Director at Meridian Investment Sales, LLC and is head of the Institutional Investment Sales Group. Ms. Hwang has executed over 70 institutional sales and recapitalization transactions exceeding $25 billion in value. Prior to joining Meridian, Ms. Hwang spent 16 years at Cushman & Wakefield as an Executive Vice President, where she worked on several unprecedented complex assignments, including 1865 Broadway, 22 River Terrace, 101 Murray Street, One Court Square, 510 Madison Avenue, 511 Fifth Avenue, the MetLife Building at 200 Park Avenue, 666 Fifth Avenue, the portfolio sale of Park Avenue and 850 Third Avenue, and the ground leases under 625 Madison Avenue, 2 Herald Square and 75 Rockefeller Center. For the sale of 88 Leonard Street, Ms. Hwang was honored with the Real Estate Board of New York's highest achievement, the 2012 Most Ingenious Sales Deal of the Year (Robert T. Lawrence Memorial Award). She also set numerous pricing records in the development/redevelopment arena in Columbus Circle, Lower Manhattan, Midtown West, West Village, Upper East Side, and Brooklyn.
Julie Kang serves as a Senior Managing Director of MHP Real Estate Services. During Ms. Kang's real estate career, she has represented local and international investors in commercial real estate transactions. Her in-depth knowledge of the New York real estate market and adaptability in serving diverse clientele and assignments are what sets Ms. Kang apart from the competition. Ms. Kang graduated from the University of Hawaii with a BA in Political Science. She is a Certified Commercial Investment Member (CCIM), and is a past president of Asian Real Estate Association of America (AREAA) Manhattan Chapter.
Dorian Lam is a Principal and Executive Vice President with Cornerstone Land Abstract. A market leader in providing title insurance and closing services for complex commercial real estate transactions, Dorian focuses on nurturing relationships with developers, owners, operators, investors, lenders, attorneys and other real estate companies. Prior to joining Cornerstone Land Abstract, Dorian was a Vice President with AmTrust Financial and previously a Management Consultant with PricewaterHouseCoopers. Dorian graduated from the Stern School of Business at New York University with a Bachelor of Science in Information Systems and Management. He is an active board member of the Asian Real Estate Association of America (AREAA) and the Mortgage Bankers Association of New York (MBAofNY). Mr. Lam accolades includes recipient of the prestigious Outstanding Asian American in Business Award by the Asian American Business Development Center.
Margarette Lee is a Principal and serves as senior advisor for legal and general business matters. She has over 28 years of real estate development experience and has been an integral part of the firm's growth since 1985. Ms. Lee is a licensed attorney in the states of New York and in New Jersey. She also serves as a member of the Board of Trustees at the Queens Museum of Art and is an active member of numerous charitable, educational, and political organizations. Ms. Lee is a recipient of a Proclamation from the City Council of New York and an Honoree of the Queens Museum of Art
Patrick Li is a Director of Acquisitions at TH Real Estate and is currently focused on office and industrial properties in New York City and the Tri-State Area. He has also been involved in various transactions across other property types and the Boston and Chicago markets since joining the company in 2013.
Jessica Millett is co-chair of Duval & Stachenfeld's Tax Practice Group. She has particular expertise in U.S. tax issues that arise in complex real estate transactions, notably cross-border investments and Qualified Opportunity Fund structures. She regularly advises clients on tax structuring and documentation for real estate acquisitions, joint ventures, restructurings and refinancing arrangements, including inbound and outbound investments, and structures involving REITs. Jessica's practice also includes advising on tax-efficient structures for cross-border finance transactions, including U.S. and international securities offerings (debt and equity), private placements and private equity transactions. Jessica is Chair of the Subcommittee for Foreign Investors of the ABA Tax Section Real Estate Committee, and she has been named as one of CRAIN's 100 Leading Women Lawyers in New York City and a Super Lawyers New York Metro Rising Star in 2017.
Tony Oakley joined COMPASS in 2018 as Sales Manager for the Upper West Side & Harlem offices. Formerly at Halstead as an associate broker was quickly promoted to Executive Director of Sales of the West Side office. With 20+ years of real estate sales experience, Tony comes from a family that has bought, sold and traded real estate for four decades.Prior to joining Halstead, Tony was an Associate Broker with The Corcoran Group and Elliman's UWS offices, focusing on resales & new development. Tony achieved enviable success at both firms. His training efforts extend from mentoring one-on-one, popular sessions at the Learning Annex and to classroom settings. "Building teams of lawyers, lenders, inspectors and contractors is just the start of a successful transaction but is essential for every buyer or seller. Realistic expectations must be conveyed from the very start and through the entirety of each project." Tony spearheaded 6 new developments in Manhattan and has sold hundreds of apartments, townhouses and buildings.
Parish Pradhan was a former NYC Real Estate agent for over 11 years. His experience as an active hybrid agent, lead him to launch the new listing portal, RealAgentz.com. The new portal provides Present, Past and Future listings in NYC. He is the Founder and CEO. Working with many buyers and investors; over 80% of his clients wanted access to the "Pocket Listings" or any unlisted apartments. When Parish focused on being a fulltime listing agent in 2016, he noticed that there were many sellers that preferred to sell their apartments off-market. With access to over $250M in sales volume of Off-market inventory and no website to pre-market, that's when Parish realized that the industry was missing a portal to allow agents to pre-market their "Pocket Listings". Apart from working on RealAgentz and hunting down all the Future listings for home buyers. Parish is a sports fanatic, he loves playing Tennis, Golf and Basketball. A huge fan of Football, Soccer and Formula1; he spends his Sunday's watching games and all races. Parish competed in the NYC Triathlon to raise funds for the Leukemia and Lymphoma Society. A part of the proceeds from the company will go towards helping the homeless people get off the streets.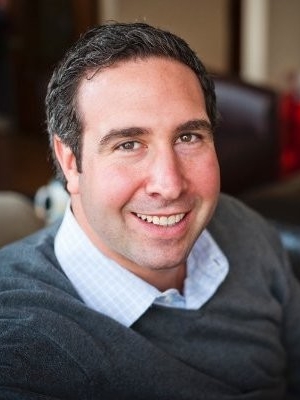 Russell started Focus Real Estate Group (FOCUS) in 2010 and merged with Keller Williams in 2014. The move to Keller Williams allows Focus to expand its service, utilizing a global platform while maintaining a boutique experience for its clients. Prior to founding FOCUS, Russell was The Director of Acquisitions at SAXA, Inc., a national real estate development company. His efforts were heavily focused on residential marketing and sales, project management, relationship management, negotiation, financial modeling and due diligence. Prior to joining SAXA he was the Director of Sales at a boutique, full service brokerage - The Ques … t Group, where he successfully managed a team of real estate professionals and handled the day-to-day operations of the brokerage division. Russell has completed over $500 million in transactions covering sales of apartments, buildings, land, office & retail leases.
Noah Rosenblatt is a licensed real estate broker and the founder of UrbanDigs.com, a collaborative ecosystem for agents and consumers to search, research and price real estate in New York City. Using real time, hyper-local information, UrbanDigs provides deep, relevant insights for smarter searching and decisions in a mobile friendly way. Noah is also respected in the industry, frequently quoted by the media and is relied upon to power quarterly market reports for a number of top firms.
Emigrant Mortgage Company is a wholly owned subsidiary of Emigrant Bank, which has been serving the credit and banking needs of the New York community for more than 168 years. Mr. Ruffin's primary role at Emigrant Mortgage Company is to originate SBA, multifamily, mixed use, office, retail, warehouse, underlying co-op, and SRO loans. Mr. Ruffin also originates 1 to 4 family, condo, and co-op residential loans. Mr. Ruffin has over 21 years of experience originating commercial and residential loans. Before joining Emigrant Mortgage Company Mr. Ruffin was the Managing Director of Davenport Capital Markets. Mr. Ruffin's role at Davenport Capital Markets focused on originating permanent, bridge and mezzanine commercial loans for various property types. Previous to Davenport Capital Markets Mr. Ruffin was a Client Manager in the Commercial Term Lending division of J.P Morgan Chase. While at J.P Morgan Chase Mr. Ruffin focused on originating multifamily and mixed use commercial loans. Mr. Ruffin holds a JD/MBA and a NY Real Estate Broker's License.
Ari M. Shalam, 43, has over 13 years' experience in the real estate investment business in sourcing, finance, acquisition, development and management of commercial, retail and residential properties and has been a Director of Voxx since July 2011. Presently, Mr. Shalam is Managing Director of RWN Real Estate Partners, LLC, a NYC based real estate private equity investment fund. From September 2009 to April 2011, Mr. Shalam was the President and CEO of Enterprise Asset Management, Inc. with oversight of nearly one billion dollars in portfolio assets. From December 2003 to September 2009, Mr. Shalam was a senior partner and director of Taconic Investment Partners, a fully integrated real estate investment and development company. From April 2001 to December 2003, Mr. Shalam was director of acquisitions for the Kaufman Organization. From 1992-1996 and 1998-2000, Mr. Shalam was employed by the Company as VP for Strategic Planning. Mr. Shalam is currently a trustee of the Trinity School in New York City and a member of the board of directors of Buggy Baby Inc., a not-for-profit entity. Mr. Shalam received his BS-Economics from the Wharton School of the University of Pennsylvania and his MBA from the Harvard Business School.
Henry Shih has been in the home lending business for 13 years and is a top originator at Citibank and based out of the Union Square Flagship branch. Henry and Citibank support community lending in the New York metropolitan area with a variety of closing cost assistance programs, support for HDFC coops, and low down payment options. Henry enjoys rock climbing, snowboarding, Latin dancing, and playing golf in his free time.
Leonard Steinberg is the President of COMPASS and a licensed real estate broker with over two decades of experience in the New York markets. Since joining Compass about three years ago, Leonard has helped build what was a 60-person company to be the first modern real estate platform pairing the industry's top talent with technology to make the search and sell experience intelligent and seamless to a national company spanning over 2,100 people with 30 offices in seven states.
CEO Of Suzuki Capital. Professional experience of thirty years doing work out for businesses, real estate developers and banks. Prime experience in litigation, foreclosures, bankruptcy, lease negotiations and designing financial and strategic work out plans. Secondary experience in residential condominium development in Manhattan, NYC. Built several condominium projects from ground up construction to gut rehabs. Most notable projects are Clement Clarke Condominium, Loft 14, and Number 5 Condominium. Real Estate assemblage for the Dillon Hotel, Hildona Court, Red Roof Inn, and AHG Hotel Group.
Jerry Tang is an Executive Director and Head of CMBS Securitization. He joined Natixis in January 2007 and oversees pricing, securitization and trading. Among the activities of these areas are the pricing and structuring of new loans, hedging interest rate and credit risk, negotiating with rating agencies and deal partners in the securitization process, deal marketing, and developing and maintaining relationships with investors in whole loans, pari passu notes, b-notes, mezzanine debt and b-pieces. Mr. Tang has nine years of commercial real estate lending and investing experience. He worked on underwriting, loan origination, structuring/hedging, asset management and pricing in various roles. He is on the pricing committee that makes pricing/credit decisions for the group. Mr. Tang received an MS in engineering from Columbia University and a BA, with high honors, from Huazhong University of Science and Technology.
Michelle currently serves as the Managing Director for AREAA Global, the for-profit arm of Asian Real Estate Association of America (AREAA). She is responsible for managing the overall operation and achieving positive financial outcomes for the organization. The core mission of AREAA Global is to facilitate business connections between real estate investments and development opportunities with the vast network of real estate professionals who are members of AREAA.
Born and raised in New York, and of Thai and Taiwanese ancestry, Watanasuparp became the first Asian-American in the University of Connecticut's history to walk- on to the prestigious men's basketball team- a go-getter from the start. In his early years, he worked with his family in their restaurant business, which entirely influenced Ace to become an avid investor in NYC real estate and restaurants himself. He now owns nine successful locations of his tasty eateries, Spot Dessert Bar and Obao. Crazy about up and coming technology, Ace is also an angel investor in two different tech startup companies. As the Vice President of Citizens Bank Residential Lending, Ace Watanasuparp has broken down barriers by expanding into new markets and capturing unprecedented market share in purchase financing, as well as refinancing. His esteemed reputation in the finance and real estate industry has allowed him to attract talented loan officers within the entire region. Prior, Ace took on the role of President of Douglas Elliman's lending arm, formerly known as DE Capital. There, he oversaw the states of New York , Connecticut, Florida, and California by working directly with Dottie Herman and Howard Lorber.
Tyler is a seasoned real estate professional with nearly a decade of experience helping people find homes in NYC. Originally from the south, Tyler moved here with big dreams of living an entrepreneurial life. After a less than desirable experience working with a broker to find his first Manhattan home, he knew that this was the area where he could make a positive impact on a large scale. Tyler believes that buying, selling, or renting a home should be one of the best life experiences. After nearly ten years in the real estate industry, Tyler has been involved in well over 1,500 transactions. He joined TripleMint because he firmly believes in our mission of greatly improving the real estate experience. Tyler is at the head of one of the most talented and dynamic real estate teams in all of NYC, known for having analytical brains, generous hearts, and an ability to make real estate a fun experience.
As founder and President of Century Development Group, a real estate development company based in Flushing, Mr. George Xu, with nearly 20 years of real estate holding and development experience, has worked on over a million square feet of real estate developments; mixed-use developments including residential, hospitality, office, and retail. He has also worked in all phases of his projects - from assembly, acquisition, finance, design, construction, to marketing and sales. Mr. Xu's projects have also involved close collaboration with the City of New York, as well as the State of New York on issues including zoning, land use, and environmental matters. In recent years, Mr. George Xu has expanded his business to include the EB5 international investor's immigration program. George is also the founder and the principal of the Century New York City Regional Center (CNYCRC), based in Flushing.
Jason Yuen is a seasoned real estate finance professional with over a decade of lending experience. Greystone is a leading real estate lending, investment, and advisory company with an established reputation as a leader in multifamily and healthcare finance. At Greystone, Jason is responsible for the origination of the full suite of multifamily agency loans including Fannie Mae, Freddie Mac, and FHA products. Prior to Greystone, Jason worked at JPMorgan Chase and People's United Bank specializing in a wide range of transactions including various asset types (mixed use, office, retail, hospitality, industrial), owner occupied businesses, SBA programs, term loans, construction loans, lines of credit, and portfolio asset management.
Raised in Hawaii and transplanted to NYC in 2004, Anna Zarro's meteoric career has spanned multiple market cycles and has evolved with each one. Over the course of almost 15 years of diversified experience in the industry, Anna's background encompasses development marketing and real estate operations including project management, pre-development and design, residential sales and leasing both in new development and in resale. She has worked independently as well as having held several senior management positions. Her last role was serving as Senior Vice President and Director of Residential Sales & Leasing of Extell Marketing Group, the in-house department responsible for executing the sales, marketing and leasing efforts of the Extell portfolio. In her position she further established and grew Extell Marketing Group in addition to collaborating with all other company departments, consultants and the brokerage community locally and internationally. Most recently, she has finalized an agreement with her second major client: Ceruzzi Properties, as an Executive in Residence, serving as Head of Sales, Marketing and Communications for the firm; and will be overseeing the launch of 2 new condo projects with prime locations on the Upper East Side, and in Midtown. Anna continues to work with Extell on several major multifamily projects, as well as other select local, domestic and international real estate clients.
Andy G. Zhong is the Chief Executive Officer at Eastrich Holdings Corporation. He is responsible for managing all US operations and is focused on oversea US investments in the UnitedStates. Eastrich is affiliated with JD.com & JD Finance.
Known for his enthusiasm and passion, Eric Zollinger is a Licensed Associate Real Estate Broker in his 20th year of residential real estate. Well versed in all aspects of new development, Eric's most recent portfolio includes 196 Orchard, 108 Leonard, 200 East 21st Street, 100 Franklin, and 532 West 20th Street. In his current role as Executive Manager of Sales with Douglas Elliman Development Marketing, Eric helps manage and guide the process from inception through closing of sale.
Stay tuned for more speakers!